Business Universities Canada
As is the case in connection with other professional and services related programs of Canadian universities, the business programs of these universities are also of world-class and rather prolific. As far as the business related programs of Canadian universities are concerned, today, the majority of these offer top-notch programs at varying business hierarchies, and in a wide range of areas.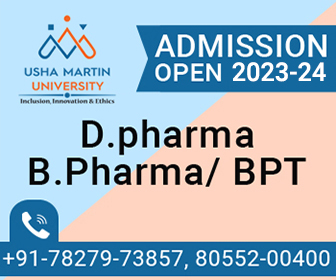 Today, many globally reputed universities of Canada conduct ace-quality programs in business and business management, and draw a large number of international students, businesspersons and managers, and professionals from around 200 countries of the world. This webpage offers very fertile and useful information over the most reputed and top canadian business universities, including the subjects covered by the programs of these universities, both through the on-campus and distance learning modes.
The most reputed canadian business universities are duly accredited by bodies like AACSB, AMBA, or EQUIS, and therefore, allure highly meritorious and ambitious international students in large number. The first-class canadian universities business programs cover all areas of business, including the business administration, business accounting, managerial economics, business management, leadership development, human resource management, e-commerce, marketing and advertising, public relations, taxation and insurance, financial management, risk management, international business, and stability and growth of business in diverse sectors.
List of Top Business Universities in Canada
In general, the degrees offered by the majority of business universities of Canada are bachelor's degrees [such as bachelor of management, bachelor of commerce, etc.], master's degrees, essentially including the MBA [Master of Business Administration] in a wide range of specialization subjects, and doctoral degrees in business and business management, covering DBA [Doctorate in Business Administration]. The most prestigious business schools or universities of Canada admit students through high GMAT [Graduate Management Admission Test] scores, which range from 550 to 650. Again, today, the most popular specialization subjects for MBA in Canada are the following - Accounting and Finance; Entrepreneurship; Health Management; Economics; International Business; Human Resource Management; Natural Resources and Energy; Information Technology; Tourism and Hospitality; Operations Management; Supply Chain Management; Marketing; Agriculture and Forestry; Public Services; Organizational Leadership; General Management; etc. The following list of business universities in Canada, includes the most famous business schools and universities which offer business courses through campus-based and online modes:
Concordia University
York University
University of Toronto
University of British Columbia (UBC)
Ryerson University
University of Alberta
University of Calgary
Queen's University
HEC Montreal
McGill University
University of Ottawa
McMaster University
Simon Fraser University (SFU)

Brock University
University of Western Ontario
University of Victoria
University of Saskatchewan
University of Guelph
Athabasca University
University of Waterloo
University of Fredericton
University of Manitoba
Thompson Rivers University, Open Learning (TRU-OL)
Yorkville University
Royal Roads University