Medical Education in Canada
Along with affluent and world-class higher education in all most significant streams of profession, business, and service, the medical education in canada is also of global repute and popularity. About six medical schools of Canada regularly find places in the list of the best 100 medical schools of the world. Consequently, numerous international medical students visit Canada every year to get lavish medical education at undergraduate and postgraduate levels. To help the domestic students of Canada, and myriads of international students, ours this webpage presents very useful and constructive information about canadian medical education, and the most reputed medical schools.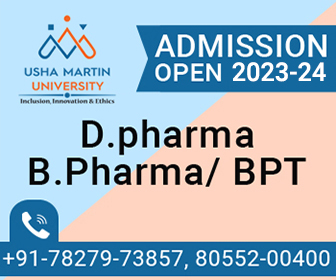 At present, there are 17 well-accredited medical schools in entire Canada, which receive bulk funds from the respective provincial governments. Both undergraduate and postgraduate levels of medical education are provided by these medical schools. These medical schools are separate faculties of individual universities. Again, the majority of these institutions for medical education canada, are Anglophone, three offer instructions in French [i.e. are Francophone], and one medical school which is situated in the University of Ottawa is Bilingual.
There are two broad phases of the canada medical education, there are education and training for M.D degree, and that for Residency Training. The degree of M.D or M.D.C.M. is technically taken as being an undergraduate medical degree in Canada. The programs for M.D [Medical Doctor] generally vary from 3 to 4 years, depending upon the universities. These programs provide the basic life science knowledge to the students, along with introducing new clinical skills in them. In Canada, the M.D granting medical schools are duly accredited by the Liaison Committee on Medical Education. After the completion of M.D degree, physicians move on to get the postgraduate medical education or residency training. The residency training is the second and final phase of the medical education in canada, prior to practicing as fully-licensed physicians. This stage of medical education and training prepares M.D holders for practicing as a doctor or specialist in any of the areas of family medicine, surgery, laboratory, and diverse medical disciplines.
List of Top Medical School in Canada
In association with the Canadian Medical Association (CMA), the AFMC provides accreditation to the medical education programs in Canada. This AFMC (The Association of Faculties of Medicine of Canada) also offers detailed information about the admission requirements of various medical schools of Canada every year. These requirements differ somewhat from school to school. Generally, the majority of the medical schools of Canada admit students for granting the M.D degree, after completion of an undergraduate [bachelor's degree] university degree in any biological sciences and other subjects. Again, in general, the criteria for admissions are autobiographical sketch, undergraduate record (GPA), scores on the Medical College Admission Test (MCAT), personal statement, and interviews. The following list of medical schools in canada covers the most reputed and top medical schools of this globally admired educational destination of the world:
University of Toronto, Faculty of Medicine
McGill University, Faculty of Medicine
McMaster University, Michael G. DeGroote School of Medicine
University of British Columbia, Faculty of Medicine
Western University Schulich School of Medicine & Dentistry
University of Alberta, Faculty of Medicine and Dentistry
University of Ottawa, Faculty of Medicine
University of Manitoba, Faculty of Medicine
Queen's University, School of Medicine
Northern Ontario School of Medicine
University of Calgary, Cumming School of Medicine
Memorial University of Newfoundland, Faculty of Medicine
Dalhousie University, Faculty of Medicine
University of Saskatchewan, College of Medicine