Ontario Universities
Many Universities of Ontario regularly find respected place among the top 100 and top 500 universities of the world, and therefore, entice a large magnitude of international students and researchers every year from countries worldwide. The ontario colleges and universities allure the greatest number [around 100,000] of international students than that drawn by any other province or territory of Canada, amounting to around 40% of the total international students, researchers, and professionals visiting Canada every year.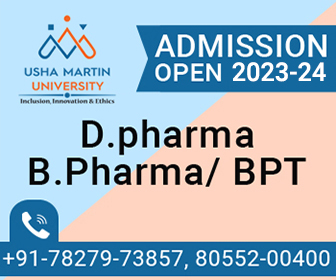 This web-article offers rich and exclusive information over the universities in ontario, quality of higher education in Ontario, and other significant pieces of information connected with university education [including the ontario universities list] in this most populous province of Canada. Other provinces of Canada drawing a large number of international students every year are British Columbia [over 25%], Quebec [around 15%], and Alberta.
Situated in the east-central Canada, opulent and fast progressing Ontario is the largest province of the country in respect of population [about 40%], and the second biggest in terms of area. Ottawa, the capital of Canada, and the most populous city of the country Toronto, both are contained in by this magnificent multiethnic and multi-religious province Ontario. Giving home to around 14 million population, Ontario is Canada's leading manufacturing province and accounts for over 50% of the total national manufacturing of Canada. Ontario's capital Toronto is a globally famous hub for financial and banking services. Ontario's main contributions to the national economy and prosperity are related with natural resources, electricity generation, manufacturing, education, tourism, and banking and financial services.
List of Universities in Ontario
Ontario is proud of containing the lion's share of the best and top universities of Canada. Many universities of Ontario rank among the best 10 and top 25 universities of Canada. The oldest and the largest university of Ontario in terms of enrolments is the University of Toronto [with three well-established campuses], which ranked as the best university of Canada, and as the top 17th university of the world, as per the QS World University Rankings 2013/14. These top universities of Ontario are located in cities of toronto, ottawa, hamilton, london [university of western ontario], Kingston, waterloo, st. catharines, oshawa, etc. The higher education or the post-secondary education in Ontario is regulated by the Ministry of Training, Colleges, and Universities. This tertiary level of education is provided by about 40 universities [both publicly funded (23) and private religious universities], about 24 public colleges, 03 Institute of Technology and Advanced Learning [ITALs], and over 500 private career colleges. There are two central organizations which help students in getting admissions to the ontario universities and colleges for undergraduate programs, these are --- Ontario Universities' Application Centre [OUAC] and the Ontario College Application Service [OCAS]. For graduate programs students has to apply directly to a university. The following list of ontario universities contains most of the best and immensely popular universities of this educationally most developed province of Canada:
University of Toronto
McMaster University
University of Waterloo
Queen's University
University of Western Ontario
University of Ottawa
York University
University of Guelph
Carleton University
Ryerson University
University of Windsor

Brock University
Carleton University
Wilfrid Laurier University
Algoma University
Dominican University College
Lakehead University
Laurentian University
Nipissing University
Trent University
University of Ontario Institute of Technology