Alberta Universities
Many universities in alberta are of global prominence owing to top-notch academic courses and opulent research facilities, and therefore, draw a large number of international students from over 152 countries every year. The degrees granted by these alberta universities are of global acclamation, and employers engaged in various economic sectors appreciate highly these academic and professional degrees.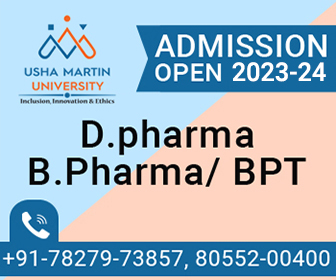 Other highly impressive features of alberta colleges and universities are reasonable and competitive tuition fees, easily affordable accommodation charges, and ample support to the international students. Ours this intelligently drafted web-article offers rich and very constructive information about the university education and living in Alberta, along with providing a selective alberta universities list, to help international students and researchers belonging to countries worldwide.
Located in the western Canada, Alberta is the fourth most populous province of the country with a massive population of over 4 million at present. Proud of containing many natural resources, wide-open spaces, 17 cities, numerous universities and colleges, and prairie landscapes, Alberta has a strong economy which is supported mainly by the petroleum industries. One of the most multicultural cities of Canada, Edmonton is capital of Alberta; while the largest city of Alberta in respect of both population and area, is Calgary, which is regarded as being the third biggest city of Canada.
List of Universities in Alberta, Canada
The post-secondary or higher education in Alberta is regulated and updated by the Ministry of Enterprise and Advanced Education. Today, these are many public funded and private universities in Alberta, which are located in its cities like edmonton, calgary, lethbridge, and other cities. Along with these universities, there are a large number of colleges and career colleges in Alberta which are internationally or globally famous. The University of Alberta is the oldest and the largest university of Alberta, and is regarded as being one of the globally reputed research-intensive universities of the world. These higher educational institutions of Alberta conducts a large number of academic, vocational, and professional courses at diverse hierarchic levels, and in a rather wide range of subjects or fields. The streams or subjects encompassed by the courses of the universities and colleges of Alberta are arts and humanities, sciences, engineering and technology, information technology, medicine, business administration and management, creative arts and design, accounting and commerce, social sciences, law and legal studies, and many other subjects of contemporary importance and global popularity.

The following list of alberta universities contains the most reputed and popular universities at present, by both the native and international students and researchers:
University of Alberta
University of Calgary
University of Lethbridge
Athabasca University
The King's University College
Concordia University College of Alberta

St. Mary's University College
Ambrose University
Grant MacEwan University
Mount Royal University
Canadian University College
Northern Alberta Institute of Technology [NAIT]