Quebec Universities
Quebec is an immensely significant and influential province of Canada in many respects, essentially including economy, natural resources, higher education, well-developed infrastructure, and a variety of natural splendors and beauty. As far as the higher education is concerned, many quebec universities are of global prominence and allure numerous international students from countries all across the world every year.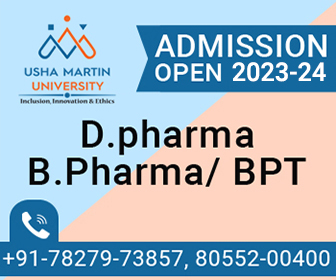 All the quebec colleges and universities together draw about 35,000 international students [about 15% of the total arrival of international students in Canada] every year, for vocational, career-oriented, academic, and professional education in a wide range of disciplines. Ours this special and opulent webpage offers exclusive and very constructive information about the universities in quebec canada, to enlighten and help international students worldwide.
Located gracefully over an extensive area in the east-central Canada, Quebec is the biggest province of the country in respect of area, the second most populous province [containing about 24% of the total population of Canada] after Ontario, and the only Canadian province with predominantly French-speaking population. Containing over 8 million population, Quebec has a massive and booming economy which contributes over 20% to the total GDP of Canada. Quebec City is the provincial capital, while the most populous city of Quebec is Montreal, which is the second most populous city in entire Canada after Toronto. The opulent economy of Quebec is the second largest in Canada [after that of Ontario], and is supported mainly by the sectors of services, aerospace, information and communication technologies, pharmaceutical, biotechnology, etc.
List of Universities in Quebec
The Ministry of Education, Recreation and Sport of the provincial government of Quebec is responsible for regulating and upgrading higher education in the entire province. As far as the universities in quebec are concerned, there are a total of 18 universities in entire province, which are duly accredited by the Conference des recteurs et des principaux des universites du Quebec. Only three among these universities, are Anglophone, the rest being Francophone; these three are Concordia University, McGill University, and the Bishop's University. The oldest university among these is the Universite Laval, which was set up in 1663. The quebec universities list of the most reputed and top universities, is provided below, which essentially include universite de montreal, mcgill university, universite laval, and the universite de quebec. Containing around 2 million population at present, Montreal houses many most reputed and the best universities of Canada, including the second best university of the country, the McGill University. Here, it may be noted that in Quebec students are admitted to the universities only after the post-secondary education at colleges colloquially termed as CEGEPs. The following well-prepared list of quebec universities contains the most famous and the top universities of this rapidly prospering and naturally enthralling province of Canada:
McGill University
Universite de Montreal
Universite Laval
Universite de Quebec
Universite de Sherbrooke
Concordia University
Bishop's University

Ecole Polytechnique de Montreal
Universite de Sherbrooke
Ecole de technologie superieure
Universite du Quebec
HEC Montreal
Institut national de la recherche scientifique
Ecole nationale d'administration publique