Career College Programs
The career colleges are the very first institutions for post-secondary education and career-oriented trainings in Canada and other countries of the world. The second and the highest level of educational and professional institutions are the universities and graduate universities. Detailed and very constructive information over the universities of Canada and the higher education courses of these, has already been provided exclusively on our other pertinent web-pages. In this web-article, we are fully confined to offer fertile and beneficial information regarding the higher education career colleges programs in canada, to help the native and international students pertaining to countries all across the world.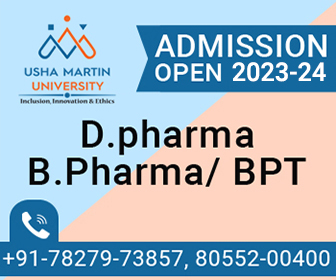 The career college programs of Canada are internationally admired for offering highly constructive and prolific courses in a wide range of trade-related, technical, vocational, business-related, and professional subjects and fields, in addition to the university transfer programs. In general, the canadian career college programs are widely famous for granting credentials like an array of certificates, diplomas, postgraduate diplomas, pre-professional degrees, university preparation certificates, and a variety of academic and allied degrees. Today, the most popular and top courses rendered by the career colleges of Canada are related with the following broad streams or disciplines - information technology, creative art & design, engineering & technology, health services, business administration, entrepreneurship, internet and multimedia, agriculture and agro-foods, hospitality management, languages, media and entertainment, fashion, mass communication & journalism, social services, aesthetics and beauty services, biological & life sciences, environment and ecology, business marketing, paralegal studies, nursing, and many other globally popular subjects or fields.
Higher Education Studies in Canada
The majority of these career colleges and institutes for higher education studies in Canada, are well-established and fast progressing in the provinces of Ontario, British Columbia, Alberta, Quebec, and other Canadian provinces of educational advancement and opulence. Today, the number of colleges and career colleges in entire Canada is over 1000, and the career courses of these are duly recognized by the respective provincial governments and the association of universities and colleges of Canada [AUCC]. Besides a huge number of Canadian students and adults, over 5000 international students and vocational people avail programs of these career colleges of Canada. The tuition fees charged by these career colleges of Canada vary according to the type, nature, and level of program; the college selected and the province; and the time-duration for completion of the selected program. Based on these factors, the tuition fees range generally from $5,500 to $15,000 annually.

Today, the most reputed and internationally admired colleges for career programs in Canada are the following, which cover most of the above-mentioned fields or streams:
British Columbia Institute of Technology
Northern Alberta Institute of Technology (NAIT)
George Brown College
Cegep de la Gaspesie et des Iles
SAIT Polytechnic
Vancouver Career College
Red River College
Seneca College
Sheridan College
Yukon College
Niagara College
Centennial College
Lambton College
Lakeland College
Cegep Andre-Laurendeau
Cegep de Thetford
Grande Prairie Regional College
Mohawk College
Justice Institute of British Columbia

Conestoga College
Algonquin College
Red Deer College
St. Lawrence College
Holland College
FANSHAWE College
Montreal International Language Centre
Stratford Career Institute
CDI College
LaSalle College
Brighton College
Canadian College
Douglas College
Humber College
Reeves College
Selkirk College
Alexander College
George Brown College