Universities in Canada
Besides its affluent and fast-paced economy, abundant natural resources and beauty, and high and glamorous standards of living, Canada is also globally well-eminent for its superlative higher education. Within its ten provinces and three territories, this prosperous North American country gives home to around 98 full-fledged universities, the majority of which are located in ontario, british columbia, quebec, and alberta.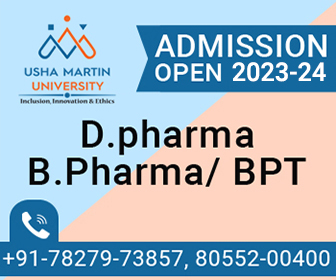 About 25 of these canada universities are globally admired for top-notch academic courses in many hugely popular subjects. According to the latest QS World University Rankings 2014/15 by subjects, these top universities in canada ranked among the top 20 global universities in as much as 11 subjects, out of a total of 30 disciplines. Thus, the universities in canada are fully capable of competing with the best universities of the world in a wide range of subjects [mentioned below], and consequently, these have been drawing numerous international students and researchers every year from every corner of the world.
The higher education in Canada at the college and university levels, is jointly managed and regulated by The Association of Universities and Colleges of Canada [AUCC] and the provincial governments. The universities are particularly resorted to for acquiring academic degrees at the bachelor's, master's, and the doctoral levels, while the colleges of Canada are regarded excellent for offering vocational and practical training in a wide range of occupational fields. The list of canada universities is provided below, along with some striking and useful information.
List of Top Canadian Universities
Universities of Canada are globally prominent for being well-embellished with erudite and well-experienced academic faculties, the latest teaching and instructional technologies and methodologies, lavish research facilities, quite reasonable and easily affordable tuition fees for international students, opulent study curricula, cosmopolitan environment, supportive society of international students, and constructive educational atmosphere. Today, the most popular disciplines for higher education in Canada by the native and global students are the following: --- accounting and finance, economics and econometrics, psychology, philosophy, education, geography, engineering & technology, English language and literature, life sciences & medicine, modern languages, pharmacy and pharmacology, computer science and information systems, history, business management, natural sciences, etc.

The following list of universities in canada contains the top universities of this enthralling educational destination, which have been immensely reputed and popular for ace-class courses in these subjects at varying academic levels:
University of Toronto, Toronto [Ontario]
McGill University, Montreal [Quebec]
University of British Columbia, Vancouver [British Columbia]
University of Montreal, Montreal
University of Western Ontario, Ontario
University of Calgary, Alberta
Queen's University, Ontario
University of Alberta, Alberta
McMaster University, Ontario
University of Waterloo, Ontario

Western University, Ontario
University of Ottawa, Ontario
University of Saskatchewan, Saskatchewan
University of Victoria, British Columbia
York University, Ontario
Laval University, Quebec
Dalhousie University, Nova Scotia
Simon Fraser University, British Columbia
Concordia University, Quebec
Ryerson University, Ontario