Colleges in Canada
Along with many world-famous universities, the colleges of Canada, are also internationally popular owing to a wide range of college programs in an array of highly prolific and significant disciplines. These canada colleges, offer a rich gamut of credentials at varying levels, and in a broad range of professional, vocational, and business-related areas.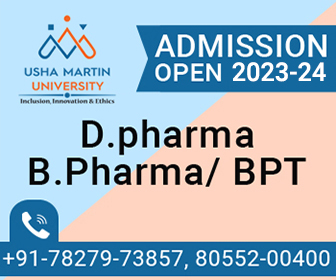 The list provided in the section below, essentially enlists most of the top colleges in canada for international students belonging to countries worldwide. Along with the university education in Canada, the college education in this North American country is managed and regulated by The Association of Universities and Colleges of Canada [AUCC] and the respective Provincial Governments. During college education in Canada, the boarding and living costs range in general from $7,000 to $13,000 per annum.
The most common credentials granted by the colleges of Canada are certificates, diplomas, academic and applied degrees, post-graduate diplomas, and university preparation certificates. The programs conducted by these Canadian colleges include certificate and diploma programs in a wide range of professional and vocational subjects, trade-building courses, university preparation programs, technical and professional programs, and partial and some full degree academic programs. These all programs are meant for high school leavers and the older adults, and are selected as per one's choice of further university education or some vocational objectives. The technical, trade-related, and professional fields covered by these courses are agriculture and agro-food, hospitality management, journalism and broadcasting, languages, information technology, sciences, environment, health services, engineering and technology, designing, social services, etc.
List of Top Colleges in Canada
About 150 well-established public colleges of Canada conduct around 8000 programs every year to meet diverse and varying requirements of the high school leavers and the older adults. The majority of these colleges in canada, are located in the provinces of Ontario, British Columbia, Quebec, and Alberta, and draw a large number of international students also. Generally, in most of the best colleges in canada, the tuition fees vary from $5,500 to $15,000 annually, depending upon the type of college program and its time-duration. The time-duration of the courses of some of the top colleges in canada can go up to 4 years. The following select list of colleges in canada, covers in most of the internationally famous colleges of Canada which offer a rather wide range of courses in many significant areas:
British Columbia Institute of Technology, British Columbia
Northern Alberta Institute of Technology (NAIT), Alberta
George Brown College, Ontario
Cegep de la Gaspesie et des Iles, Quebec
SAIT Polytechnic, Alberta
Red River College, Manitoba
Seneca College, Ontario
Sheridan College, Ontario
Yukon College, Yukon
Niagara College, Ontario
Centennial College, Ontario
Lambton College, Ontario

Lakeland College, Alberta
Cegep Andre-Laurendeau, Quebec
Cegep de Thetford, Quebec
Grande Prairie Regional College, Alberta
Mohawk College, Ontario
Justice Institute of British Columbia, British Columbia
Conestoga College, Ontario
Algonquin College, Ontario
Red Deer College, Alberta
St. Lawrence College, Ontario
Holland College, Prince Edward Island
Fanshawe College, Ontario