Newfoundland Universities
Newfoundland and Labrador is the easternmost province of Canada, in its Atlantic region, and consists of the island Newfoundland and the mainland Labrador. Its capital and the largest city St. John's, is has been reckoned to be the 20th largest census metropolitan area of Canada. The population of this province is about 0.5 million at present, with St. John's containing around 40% of it.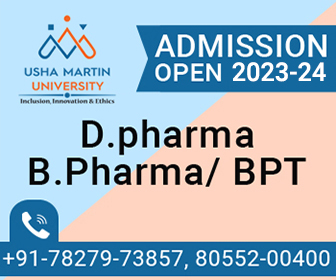 The fast progressing economy of Newfoundland and Labrador is mainly supported by service industries [financial services, healthcare services, public administration, etc.], manufacturing, mining, oil production, etc. Offering rich, constructive, and very beneficial information regarding the higher education in entire Canada, ours globally popular website presents highly informative information regarding the colleges and universities in newfoundland on this webpage, to help the international students. The higher education sector of Newfoundland and Labrador is yet to develop to catch up other provinces of Canada. Today, under the category of the newfoundland universities, there is only one university named as the Memorial University of Newfoundland, the main campus of which is located in St. John's.
List of Colleges and Universities in Newfoundland
As far as the newfoundland universities and colleges are concerned, there is only one university in the province of Newfoundland and Labrador, and two educational and career colleges, at present. The list of colleges and universities in newfoundland is provided below, along with very informative and fertile information about the most popular and top ones:
Memorial University of Newfoundland (MUN): With over 18,000 student enrolments every year, this well-established university is the largest higher educational university in the Atlantic Canada, and is regarded as being the 24th best university in entire Canada. The campuses of this comprehensive university are located in St. John's and Corner Brook. Boasting of high strengths in the disciplines of engineering & technology, business administration and management, education and teaching, medicine and healthcare, and geology, this MUN is nationwide and internationally famous for highly qualitative educational programs at varying academic and professional levels.
College of the North Atlantic (CNA): CNA is an immensely popular center for post-secondary education and career-oriented training and skills in the entire Atlantic Canada. In entire Newfoundland and Labrador, this educational and career institution has as much as 17 campuses, and offers about 100 full-time programs and around 300 part-time courses to around 25,000 students every year. The disciplines covered by the courses of this CNA are Academics, Applied Arts, Business Studies, Health Sciences, Engineering Technology, Industrial Trades, Information Technology, Natural Resources, Tourism, and many others. The locations of its campuses include Stephenville, St. John's, Corner Brook, Burin, Carbonear, Clarenville, Conception Bay South, Gander, Happy Valley-Goose Bay, Bonavista, Grand Falls-Windsor, St. Anthony, and Labrador City.
Western College: Established in 1993, this is a private career college situated in Stephenville.