Nova Scotia Universities
Nova Scotia province of Canada is internationally and globally famous for its massive exports of Christmas Trees, fish and fish products, gypsum, wild berries, lobsters, etc. Though Nova Scotia is a small province in area [the second smallest province of Canada after Prince Edward Island], it has been making fast and wide strides for economic progress and well-rounded prosperity since past many decades, to catch up economic affluence of other provinces of Canada.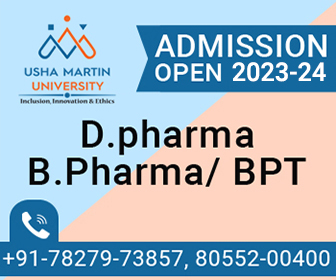 But, here, we are mainly concerned with presenting information regarding the nova scotia colleges and universities, and the status of higher education in this multiethnic and fast prospering maritime province of Canada. Some relevant information about this province is also provided hereunder, which could be useful to our global visitors.
This one of the three maritime provinces of Canada, is the second most densely inhabited province, with about one million population at present. Its glamorous and booming capital is the Halifax Regional Municipality, which is the largest urban area in the entire Atlantic Canada, and contains the majority of nova scotia's universities. The thriving economy of Nova Scotia is boosted by defense and aerospace sector, manufacturing sector, information & communication technology [ICT] sector, film industry, tourism industry, and many other industries based on the natural resources.
List of Universities in Nova Scotia
Though Nova Scotia is small with about one million multiethnic and multi-religious population, it has eleven public universities, and the Nova Scotia Community College with 13 campuses. The provincial governing body for higher education in Nova Scotia is the Ministry of Labour and Advanced Education. Many universities in nova scotia have strong religious connections. The University of King's College set up in 1789 is the oldest university in nova scotia, while the Cape Breton University is the newest one, which was established in 1974. The universities located in the Halifax Regional Municipality are the Atlantic School of Theology, Dalhousie University, Mount Saint Vincent University, the NSCAD University, Saint Mary's University, and the University of King's College. The Universite Sainte-Anne, which is situated in Pointe-de-l'Eglise conducts its academic courses in French. The complete nova scotia universities list being provided below separately. The universities of nova scotia offer academic courses at varying degree-levels in a quite wide range of globally popular professional disciplines and fields, including the broad streams of arts and humanities, sciences, engineering and technology, information technology, business administration and management, education, social sciences, medicine and healthcare, education and teaching, tourism and hospitality, applied human nutrition, legal studies, etc. The list of nova scotia universities is being provided below:
Dalhousie University
Cape Breton University (CBU)
Acadia University
Mount Saint Vincent University
St. Francis Xavier University
University of King's College

Saint Mary's University
Universite Sainte-Anne
Atlantic School of Theology
Nova Scotia Agricultural College
Nova Scotia College of Art and Design University