Work and Study in Canada
Educationally well-advanced and highly prosperous Canada offers generous policies and programs to international students also for working, along with pursuing their higher studies in canadian universities and colleges. However, these educational institutions must come under the category of the designated learning institutions of Canada.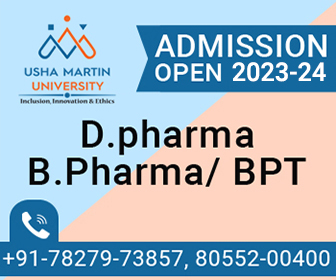 Ours this webpage extends very informative and beneficial contents about work and study in canada for international students, at diverse academic levels. Here, it may be mentioned that the designated learning institutions of Canada draw over 100,000 international students every year for higher studies in the reputed career colleges and publicly-funded universities of the country.

To study in Canada for a period of more than six months, international students essentially need a proper study permit, which is to be applied for from outside Canada. Again, acceptance of any designated learning institution of Canada is also mandatory for applying for a study permit. Here, it is relevant to note that individual provinces and territories of Canada have different policies and programs regarding the working of international students in their individual jurisdiction while undergoing studies, as each province or territory manages its own education system. There are certain documents you need to apply for a study permit, essentially including the following:
The Letter of Acceptance by a Designated Learning Institution in Canada
Proof of Identity, your Passport or other valid travel documents
You must prove that you have enough money to pay for your studies and living expenses in Canada
A Police Certificate, affirming your clean police record [i.e. with no criminal record]
A clean bill of medical
And, other demanded documents.
Work and Study in Canada for International Students
Today, there are three broad options to the international students for working in Canada, along with carrying out higher studies at undergraduate level in any reputed university. These work and study in canada programs are working on-campus, working off-campus, and working as part of an internship or co-op program. To study and work in canada by the international students in the on-campus mode, they do not need a work permit, in addition to the valid study permit. But, they must be studying full-time at any designated learning institution [public post-secondary institution or any governmentally recognized private institution for conferring degrees] of Canada. On the other hand, to work and study in canada under the off-campus mode also, the international students do not now require a work permit, as per the new rules and provisions of the Citizenship and Immigration Canada (CIC) of June 01, 2014. However, they must possess a valid study permit, and a Social Insurance Number, and maintain the status of a full-time student in good academic standing. If they qualify, then they are allowed to work up to 20 hours per week during the academic session. During holiday breaks in winter, summer, and spring, they can work full-time if they desire. Lastly, for internship programs, they need work permits, in addition to the study permits. To know more about working in Canada while studying, please visit the webpage: http://www.cic.gc.ca/english/resources/publications/study.asp/-.
Again, to work in Canada after you become a graduate [having attained the bachelor's degree in any stream], you essentially need to apply for a work permit under the Post-Graduation Work Permit Program (PGWPP). Any such work permit under this program, expires with the completion of your study course, and can last up to a maximum of three years. And, if you like to reside in Canada as a permanent resident after your graduation in Canada, then there are many options available, each with specific requirements.