Royal Military College
The Royal Military College (RMC) of Canada, or RMCC, is the only federal institution in Canada dedicated to creating military officers for Canadian Forces, along with offering a wide range of undergraduate and postgraduate degrees in Arts, Sciences, and Engineering.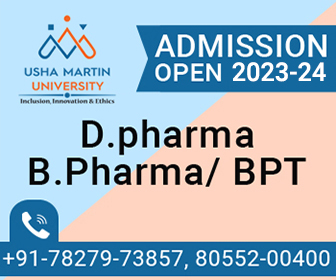 For over hundred years, this royal military college of Canada has been producing highly competent and innovative graduates who established a reputation of exemplary services and magnificent achievements. The royal military college courses are offered through both the on-campus and distance learning modes, and these are described separately in the section below. Today, the number of its students at undergraduate and postgraduate levels is over 2000, every year. Some part-time undergraduate programs are also offered by this immensely reputed royal military college kingston canada, to help occupied students and working professionals. Its Division of Continuing Studies (DCS) is also highly admired for offering numerous undergraduate and postgraduate level programs. At the postgraduate levels, its online programs cover subjects like Master of Business Administration [MBA], Master of Public Administration [MPA], and the War Studies Programme; the royal military college online mba being hugely popular.
Royal Military College Degree Programs in Canada
Today, the wide gamut of royal military college degree programs encompasses about 20 undergraduate programs and 35 postgraduate programs. The undergraduate programs are available under both the categories of the full-time and part-time courses; while the postgraduate programs are mainly full-time courses, including 14 doctoral programs. These programs are provided through efficient support of the following faculty divisions and in the mentioned subjects and disciplines:
Faculty of Engineering: It faculty division contains in the departments of Aeronautical Engineering; Chemistry & Chemical Engineering; Civil Engineering; Electrical Engineering and Computer Engineering; and Mechanical Engineering.
Faculty of Arts: Department of Management and Economics; Department of English; Department of French Studies; Department of History; Language Centre; Department of Military Psychology and Leadership; Department of Political Science
Faculty of Science: Department of Chemistry and Chemical Engineering; Department of Mathematics and Computer Science; Department of Physics; Department of Space Science; Department of Applied Military Science
Faculty of Continuing Studies: It consists of the departments of Continuing Studies Division - RMC Saint-Jean, and the Graduate Studies and Research.
Address
13 General Crerar Crescent, Kingston, Ontario K7K 7B4, Canada +1 613-541-6000
Visit the webpage: http://www.rmc.ca/adm/index-eng.php, to know about the admissions and the eligibility criteria.