Manitoba Universities
Manitoba province of Canada is not only internationally famous for its abundant natural resources and beauty, Arctic deep-water seaport, sunflower seeds and dry beans, and potatoes, but also for higher education of international standards. Generous policies for international students, such as the Manitoba Provincial Nominee Program (MPNP), some financial aids, student support services, etc., also make Manitoba a highly preferred destination in Canada for higher studies and working by a large number of international students and professionals. This concise but very fertile web-article offers very constructive and exclusive information regarding the university education in Manitoba, to help international students belonging to countries all across the world.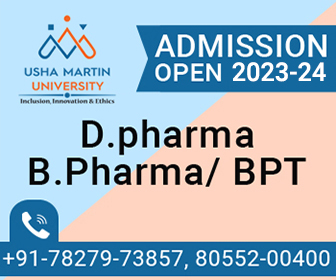 This multiethnic province of glamorous Canada contains about 1.30 million population at present. Capital of Manitoba and its largest city is Winnipeg, which is regarded as being the eighth-largest Census Metropolitan Area of Canada. Adorned with wide-open spaces and thousands of crystal clear lakes, and many rivers and sandy beaches, Manitoba is enthralling indeed! The economy of Manitoba is dependent mainly on natural resources, agriculture, and tourism. Studying and living in this fast prospering province of Canada is quite economical as compared to other Canadian provinces, such as Ontario and British Columbia. The section below, presents the manitoba universities list separately.
List of Universities in Manitoba
The higher education in Manitoba, also called as the post-secondary education or the tertiary-level education, is efficiently regulated and regularly upgraded by the Ministry of Advanced Education and Literacy. This level of education is provided by the colleges and universities, at varying academic, professional, or vocational levels. At present, there are five well-established and internationally famous universities in manitoba; four of which are located in winnipeg, while the Brandon University is situated in brandon, a famous city in this Canadian province. The following list of manitoba universities, also includes some immensely reputed colleges of this naturally enthralling province of Canada:
University of Manitoba
Brandon University
Canadian Mennonite University [CMU]
University of Winnipeg

College universitaire de Saint-Boniface [USB]
Booth University College
Providence University College
University College of the North (The Pas)
Almost all hugely popular subjects or fields in countries worldwide are preferably covered by the manitoba colleges and universities of international or global prominence. The gamut of disciplines handled by the reputed manitoba universities encompasses the subjects of arts and humanities, business administration and management, engineering and technology, information technology, law and paralegal studies, sciences, medicine and healthcare, social sciences, nursing, music, agricultural and food sciences, architecture, education and teaching, environment and natural resources, pharmacy, social work, kinesiology & recreation management, etc.