Sheridan College
Today, one of the hugely popular, internationally famed, and leading postsecondary and career colleges of Ontario, is the Sheridan College Institute of Technology and Advanced Learning. With highly efficient and expert support of four well-equipped campuses in three cities of Ontario, this sheridan college offers a large number of programs and courses in a wide range of vocational, trade-related, academic, and professional subjects and fields [mentioned below].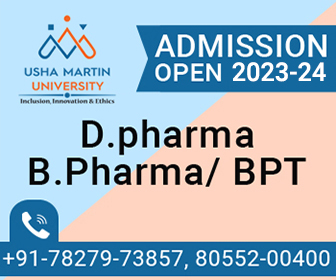 These rich and highly prolific sheridan college programs are utilized by over 50,000 students, adults, and professionals, under the full-time, part-time, and distance learning or online modes. Top-notch sheridan college degree programs are highly appreciated by universities and employers located in Canada and countries worldwide. The campuses of this award-winning polytechnic and academic institution are located in Oakville, Brampton, and Mississauga. Established in 1967, this reputed and innovative college grants a variety of credentials including certificates, diplomas, advanced diplomas, graduate certificates, apprenticeship certificates, and bachelor's degrees of international acclamation. The course of sheridan college online learning are also becoming fast popular and highly admired by myriad domestic and international students.
Admissions and Online Degree Programs
The opulent gamut of sheridan college courses and degree programs are extended through comprehensive and efficient support of the following faculty schools:
Faculty of Animation, Arts and Design
Pilon School of Business
Faculty of Applied Health and Community Studies
Faculty of Humanities and Social Sciences
Faculty of Applied Science and Technology
Faculty of Continuing and Professional Studies
The all above-mentioned varieties of credentials at diverse academic, professional, or vocational levels, are related with the following broad streams of fields: Animation and Game Design; Design, Illustration and Photography; Film, TV & Journalism; Material Art and Design; Visual and Performing Arts; Community Studies; Education; Health Sciences; Public Safety; Applied Computing; Architectural Technology; Chemical and Environmental Sciences; Digital Media and Gaming; Engineering Technology and Technicians; Skilled Trades; Social & Life Sciences; Business, Business Administration, and Business Management; Community Services; Continuing Education; Information and Communication Technology; Liberal Studies and Access; Performing Arts; Early Childhood Education; Office Administration; Paralegal; General Arts and Science; Human Resource Management; Interior Design; Practical Nursing; Public Relations; Travel & Tourism; and many other vocational, trade-related, pre-professional, and professional fields. The majority of these subjects and fields are comprehensively covered by the online courses of this booming institution of Ontario.
Address: 1430 Trafalgar Rd, Oakville, ON L6H 2L1, Canada
To gather all necessary information regarding the admissions into the courses of sheridan college oakville canada, and requirements for these, please visit the webpage: https://www.sheridancollege.ca/admissions/how-to-apply/admission-requirements.aspx/