Humber College
Established in 1967, Humber College of Ontario, is one of the hugely popular, internationally admired, and leading career colleges of Canada, with capabilities to award bachelor's degrees of international acclamation in a wide range of subjects or disciplines. Today, this fast progressing college has three campuses, named as the North Campus, Lakeshore Campus, and the Orangeville Campus, with support of these campuses, this humber college offers education and training to over 25,000 full-time students, and more than 60,000 part-time learners every year. This Humber College Institute of Technology and Advanced Learning is a reputed member of the Polytechnics Canada, and the AUCC.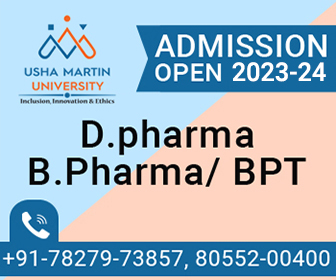 The range of humber college courses encompasses the vocational programs, bachelor's degree programs, continuing education programs, university transfer programs, second career programs, apprenticeship programs, professional programs, and trade-related programs. These programs and courses are provided through the full-time, part-time, and distance learning modes. The humber college degree programs are mentioned separately in the section below, along with other courses. The credentials awarded by this fast-paced humber college of Canada are diplomas, certificates, advanced diplomas, graduate certificates, bachelor's degrees, and the apprenticeship certificates.
Admissions and Online Degree Programs
Internationally reputed and immensely popular Humber College of Canada offers a large number of programs and courses in a truly extensive gamut of subjects and fields, through the modes of full-time, part-time, and distance learning. These programs and courses are provided with efficient and expert support of the following faculty/academic schools:
School of Applied Technology
The Business School
School of Creative & Performing Arts
School of Health Sciences
School of Hospitality, Recreation & Tourism
School of Liberal Arts & Sciences
School of Media Studies & Information Technology
School of Social & Community Services
The bachelor's degrees offered by this humber college toronto canada, are in the following subjects of disciplines - Criminal Justice; Film and Media Production; Paralegal Studies; Child and Youth Care; Accounting; e-Business Marketing; Fashion Management; Finance; Hospitality and Tourism Management; Human Resources Management; International Business; Management Studies; Marketing; Supply Chain Management; Creative Advertising; Digital Communications; Industrial Design; Interior Design; International Development; Journalism; Music; Nursing; and Public Relations. Bridging programs in the fields of Engineering and Information Technology are also offered by this humber college of Ontario for internationally-trained professionals.
A rather extensive range of other fields and subjects covered by the humber college programs at lower levels, is the following: Animation; Art & Design; Broadcasting; Business and Entrepreneurship; Business Administration; Business Management; Community and Justice Services; Culinary Skills and Management; Creative Writing for diverse Media; Computer Engineering Technology; Civil Engineering Technology; Early Childhood Education; Electronics Engineering Technology; Electricians; Electro-Mechanical Engineering Technology; English for Academic Purposes (EAP); Event Management; Fitness and Health Promotion; Food and Nutrition; General Arts and Science; Graphic Design; Global Business Management; Registration and Air-Conditioning; Carpentry; Massage Therapy; Mechanical Engineering Technology and Technicians; Multimedia Design and Development; Plumber Works; Police Foundations; Leisure and Recreation; Social Service Worker; Visual and Digital Arts; and many other vocational, trade-related, and employment-oriented subjects and fields. The majority of these subjects and fields are comprehensively covered by the programs and courses of humber college online, through its Open Learning Centre.
The address of the North Campus of humber college toronto, is as follows:
Address: 205 Humber College Blvd, Toronto, ON M9W 5L7, Canada
To know all about the admissions to the courses of humber college of Canada, please visit the webpage: http://www.humber.ca/admissions