Post Graduate Programs in Canada
One of the largest economies of the world, Canada has also been globally alluring to students, researchers, and professionals for pursuing first-rate higher education in various academic and professional disciplines. Over 200,000 international students and scholars visit Canada every year for getting higher studies at the colleges and career colleges of Canada, and its many globally reputed universities.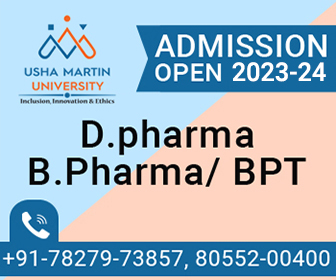 Information regarding the courses of the colleges and career colleges of Canada, and also the undergraduate courses of Canadian universities has already been given on other web-pages of this globally popular and reputed educational website. Here, we are primarily concerned with offering very creative and beneficial information over the post graduate programs in canada, to help international students, professionals, and researchers of the world over. The post graduate study in canada in any of the globally popular professional disciplines is of top-notch, and many universities of Canada rank among the truly world-class universities of global repute, with affluence research facilities. About 25 universities of a total of 98 universities of Canada regularly rank among the top 25 and the best 500 universities of the world, as per the world-famous ranking experts like the QS World University Rankings. The academic programs of these universities of Canada are governed and regulated by the provincial governments and well-guided by the AUCC, to which there are about 92 Canadian universities as members, at present.
The postgraduate courses are those academic courses at universities which offer the degrees of Master's and Doctoral after proper completion of those in the desired disciplines. In general, the time-duration of a master's degree program in Canada ranges from one to two years, depending upon the type and nature of subject, and the university selected. On the other hand, the time taken by a doctoral program in Canada varies from four to seven year, based on the type and nature of subject, the chosen university, and the concerned province. The doctoral programs are of the highest-level academic programs in Canada also, and reputed Canadian universities essentially require the researchers to produce an original piece of research in the concerned subject, along with completing relevant coursework and qualifying the written examinations.
List of Post Graduate Programs in Canada
The majority of the most popular universities for postgraduate courses by international students, including the postgraduate studies in canada for indian students and researchers, are well-established in the provinces of Ontario, British Columbia, Quebec, and Alberta. The on-campus post graduate programs in canada are quite economical as compared to these in other well-developed countries of USA and UK, and the tuition fees of which vary from CDN$10,000 to CDN$33,000 every year depending upon the master's or doctoral program, nature of subject, chosen university, and province. Today, the most popular subjects or fields for these highest levels of education are the following in entire Canada:

Subjects for Master's Degree: Business Management; Psychology; Education; Nursing; Accounting and Finance; Economics and Econometrics; Computer Science and Information Systems; Philosophy; Geography; Engineering & Technology; Sciences; English Language and Literature; Life Sciences & Medicine; Legal Studies; Modern Languages; Pharmacy and Pharmacology; History; Mass Communication & Journalism; Natural Sciences; Fine Arts; Library and Information Science; Health Sciences; Hospitality Management; Religious Studies; Public Administration; Agriculture, and many other subjects of contemporary importance.

Subjects for Doctoral Degree: Business Administration and Management; Finance; International Business; Distribution and Marketing; Production and Operations; Research and Development [R & D] Administration; Accountancy; Logistics and Operations Management; Business Information Systems; Applied Economics; Human Resource Management; Medicine; Dentistry; Health Sciences; Biological Sciences; Clinical Sciences; Physical Sciences; Engineering and Architecture; Social Sciences; Arts and Humanities; Environmental Sciences; Engineering Materials; Ancient Greek and Roman History; Education and Teaching; Fine Arts; Health; Language and Culture; Law; Religious Studies; and other fields or subjects of intensive and innovative studies.

And, for the above-mentioned list of post graduate programs in canada, the following universities are globally famous, and offer postgraduate courses through on-campus or online modes:
University of Toronto
McGill University
University of British Columbia
University of Montreal
University of Western Ontario
University of Calgary
Queen's University
University of Alberta

McMaster University
University of Waterloo
University of Ottawa
University of Victoria
Simon Fraser University
University of Saskatchewan
Athabasca University
McGill University

Laurentian University
University of Manitoba
Canadian Virtual University
Royal Roads University
Thompson Rivers University
University of Fredericton
Yorkville University