New Brunswick Universities
New Brunswick, a maritime province of Canada, and the only province of this country which is bilingual constitutionally, boasts of a rich history in higher education. This New Brunswick contained the first and foremost English-speaking university in entire Canada, and the very first public university in the entire North America, in form of the University of New Brunswick which was established in 1785.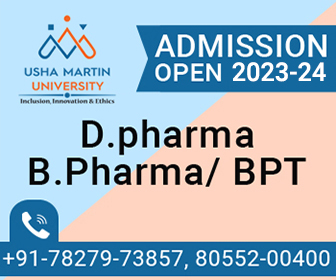 Again, its Mount Allison University was the very first university in the British Empire to award a baccalaureate to a woman (Grace Annie Lockhart) in the year 1875. Today also, the new brunswick colleges and universities are internationally admired for offering top-notch higher education courses at varying educational and professional levels in a wide range of fields and disciplines. Ours this web-article presents very constructive and useful information about the colleges and universities in new brunswick, essentially including the selective new brunswick universities list, in the section below.
Containing a multiethnic population of around 0.8 million at present, New Brunswick is quite different from the other two maritime provinces [Nova Scotia and Prince Edward Island] of Canada, in respect of physiographic and climatologic conditions. Its capital is Fredericton, while the most populous city of this province is Saint John; the largest census metropolitan area of this province being the Greater Moncton. These major and glamorous cities give home to many reputed new brunswick universities and colleges. The affluent and booming economy of New Brunswick is mainly supported by the sectors of healthcare, education, mining, fishing, forestry, retail, finance, insurance, and manufacturing.
List of Colleges and Universities in New Brunswick
The post-secondary education in New Brunswick is governed and regulated by the provincial ministry of Post-Secondary Education, Training and Labour. This higher education in the province is delivered by its eight chartered universities, three private for-profit universities [recognized under the Degree Granting Act], and numerous private career colleges and vocational training institutes. Of these eight chartered universities, four are publicly funded, which are university of new brunswick, universite de moncton, mount allison university, and the st. thomas university; while the most famous private online university offering degrees is the yorkville university. The colleges and institutes generally conduct post-secondary education and vocational training courses, and prepare students for joining universities or some employment avenues at pre-professional levels. While the universities conduct courses for grating the bachelor's, master's, and doctoral degrees, in an extensive range of subjects or fields. The list of new brunswick universities and colleges is provided below to help students:
University of New Brunswick (UNB)
Universite de Moncton
St. Thomas University
Mount Allison University
Crandall University
St. Stephen's University
Kingswood University
University of Fredericton
Yorkville University
Lansbridge University

Atlantic Baptist University
New Brunswick Community College
Moncton Flight College
New Brunswick College of Craft and Design
Maritime College of Forest Technology
Bethany Bible College
McKenzie College
Eastern College
College communautaire du Nouveau-Brunswick