Prince Edward Island Universities
Internationally famous for aerospace objects, potatoes, and nature tourism, Prince Edward Island is one of the three maritime provinces of extensive and opulent Canada. This smallest province of Canada in respect of both area and population is often nicknamed as the "Garden of the Gulf" because of being immensely affluent in natural splendors and beauty.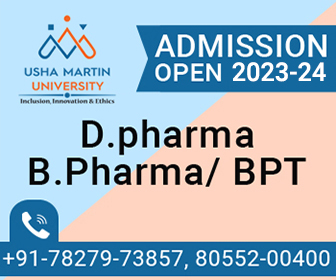 Some of these are lush agricultural lands, pastoral landscapes, rolling hills, ocean coves, reddish white sand beaches, red soils, and forests and woods. Giving home to a multiethnic population of around 150,000, this province is located approximately 200 Km north of Halifax, and around 600 Km east of the Quebec City.
Comprising one main land and 231 minor islands, Prince Edward Island is now a fast progressing province of Canada in the sectors of Aerospace, Bioscience, ICT, Renewable energy, and Nature and Leisure Tourism. Its capital Charlottetown contains its top university, the University of Prince Edward Island. The list of prince edward island universities and colleges is provided separately in the section below. These universities and colleges offer academic degrees and pre-professional and vocational trainings in a rather wide range of fields and disciplines, including aerospace, bioscience, information and communication technology [ICT], business, education, nursing, veterinary medicine, arts and humanities, energy, social sciences, language and literature, engineering and technology, computer science, fine arts, journalism, religious studies, and more. The booming economy of Prince Edward Island is mainly supported by the sectors of agriculture, leisure and adventure tourism, fishery, aerospace industry, industrial farming, etc.
List of Colleges and Universities in Prince Edward Island
The higher education in this naturally alluring and enthralling maritime province of Canada is governed and regulated by the Department of Education and Early Childhood Development, under its branch named as the Higher Education and Corporate Services. This higher education or post-secondary education is provided by the prince edward island colleges and universities, and some private training institutes and career colleges. As far as the universities in prince edward island are concerned, there is only one big university in this small maritime province of Canada, which is the University of Prince Edward Island (UPEI), well-authorized to grant degrees at all academic levels. And, among the colleges in this province, the most reputed and popular are two community colleges of the Holland College, and the Societe educative de l'lle-du-Prince-edouard. The Holland College has centers all across the province, and the other offers post-secondary education in French. Over 20 duly registered private training colleges, vocational training institutes, and career colleges offer post-secondary education and vocational and pre-professional training in a wide range of fields. The selective list of prince edward island universities and colleges, is as follows:
University of Prince Edward Island (UPEI)
Holland College
Societe educative de l'lle-du-Prince-edouard

Maritime Christian College
College de l'Acadie
And, many Private Training Colleges and Career Colleges