Online Colleges Alberta
Many universities and career colleges of Alberta are internationally and globally famous immensely, owing to world-class higher education programs, quite reasonable and easily affordable tuition fees, rich and varied support and services for international students, and moderate accommodation charges. Therefore, a large number of international students and scholars belonging to about 152 countries of the world visit Alberta every year to get top-notch postsecondary, career-oriented, and university studies.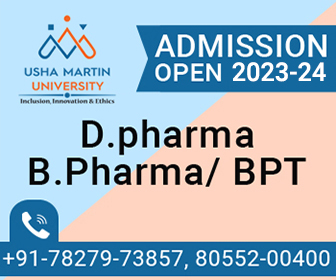 Here, we are more interested in offering information regarding the online colleges in alberta canada, to help massive domestic and international students. Here, it is pertinent to mention that Alberta is the fourth most populous province of Canada and is a booming economy. The population of Alberta is more than 4 million at present, which lives in its 17 cities. Its capital Edmonton is regarded as being one of the most multicultural cities of Canada, while its largest city Calgary is considered as the third biggest city of Canada. A bulk fraction of the total online colleges in alberta, is contained by these two highly glamorous and educationally advanced cities. Noteworthy here also is the fact that the online college courses in alberta are also hugely popular especially among the occupied and working students, high-school leavers, busy businesspersons, unemployed adults, and studying or employed undergraduate and postgraduate students.
List of Online Colleges in Alberta Canada
The credentials and degrees to be obtainable through pursuing the programs and courses of the accredited online colleges alberta, are a variety of certificates, diplomas, associate degrees, applied degrees, bachelor's degrees, and higher academic degrees. In the sphere of online programs and career courses a consortium named as "eCampusAlberta" in most popular and reputed by the domestic and international students. With support of about 26 member universities, colleges, career colleges, and institutions, this group offers about 70 programs and 900 online courses, in an extensive range of subjects and fields, and at varying vocational, professional, and academic levels. The following most common and popular subjects or fields undertaken by these online courses are - Animal Health Technology; Business Administration; Sciences and Technology; Trades and Industrial Trainings; Correctional Studies; Early Learning and Education; Financial Services; Human Resources; Legal Assistant; Health Care and related subjects; Management Studies; Marketing; Practical Nursing; Power Engineering; Renewable Energy and Conservation; Clerical and Administrative Support; Social, Community and Protective Services; Arts and Cultural Management; Food Safety; Journalism; Travel and Tourism; Culinary and Hospitality; and a variety of vocational and highly employment-oriented subjects or fields.

The following select list of online colleges in alberta contains the majority of the most reputed and popular institutions of Alberta for ace online programs and courses:
Athabasca University
SAIT Polytechnic
Northern Alberta Institute of Technology [NAIT]
University of Alberta
University of Calgary
Mount Royal University
University of Lethbridge
Bow Valley College
Lethbridge College
Ambrose University College
Canadian University College
Concordia University College of Alberta

Grande Prairie Regional College
Keyano College
Lakeland College
MacEwan University
Medicine Hat College
NorQuest College
Northern Lakes College
Olds College
Portage College
Red Deer College
St. Mary's University College
The Kings University College