British Columbia Online Colleges
The universities and career colleges of British Columbia are also immensely famous and popular worldwide for distance learning programs and courses in a rather wide range of subjects and fields. The online college courses british columbia, offer a variety of credentials and degrees at diverse vocational, technical, and academic levels.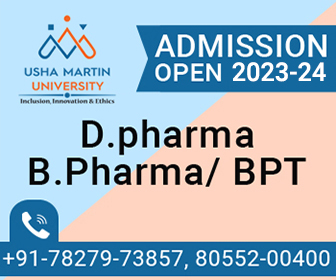 After completion of these courses or programs of british columbia online colleges and universities, students and professionals can easily find bright and well-paying employments in the concerned fields, in Canada, and other countries worldwide. This webpage offers generous and very useful information regarding the online programs and courses rendered by the internationally reputed universities and career colleges of this fast booming and glamorous province of Canada.
Immensely rich in natural resources and beauty, British Columbia is also very opulent in respect of population, education, and well-rounded economic progress. Many of its about 15 universities are internationally reputed for ace-quality and globally recognized higher education in a wide range of popular subjects. Though the population of British Columbia accounts for only 13% (about 5 million at present) of the Canadian population, it draws over 25% of the total international students and researchers every year for higher education at universities and career colleges. Today, the majority of its universities and career colleges have started to offer distance learning/online programs and courses, to help myriads of the domestic and international students and adult learners.
List of Online Colleges in British Columbia Canada
A large number of universities offering online programs, and online colleges in british columbia, are located in its capital Victoria, and its largest city Vancouver. The online programs and courses of these universities and career colleges of British Columbia are means for acquiring a variety of credentials and academic degrees in various vocational, technical, business-related, and academic subjects and fields. The most common credentials and degrees offered by these online institutions are certificates, diplomas, advanced diplomas, post-graduate certificates, associate degrees, postgraduate diplomas, bachelor's degrees, pre-professional degrees, and master's degrees. Again, the most common subjects and fields covered by these online programs and courses of these institutions are - Arts & Humanities; Academic and Career Preparation; Art, Design & Performing Arts; Business & Management; Education; English as a Second Language (ESL); Health Sciences; Human Services; Science & Technology; Social Sciences; Tourism, Recreation & Hospitality; Professional Development and Training; Trades & Applied Technology; Applied & Natural Sciences; Computing & IT; Engineering Technicians and Technology; Trades & Apprenticeship; and a wide range of vocational, business-related, and academic subjects and fields. The BCcampus is also very popular and reputed for online programs and courses offered by its associate institutions. The following list of colleges in british columbia, covers the most of the internationally renowned universities and career colleges which offer ace-quality online programs and courses:
British Columbia Institute of Technology (BCIT)
Vancouver Island University
Thompson Rivers University (TRU)
The University of British Columbia (UBC)
Royal Roads University
College of the Rockies
Okanagan College
University of Victoria
Camosun College

Capilano University
Douglas College
Langara College
North Island College
University of Northern British Columbia (UNBC)
Simon Fraser University
Northwest Community College
Selkirk College
Vancouver Community College