Career Colleges in Canada
Glamorous country of Canada is also specifically world-famous for containing a large number of superb and well-informed career colleges, besides its over 25 big universities of global repute and popularity [out of a total of 98 universities of Canada]. Also known as the vocational or technical schools, the career colleges offer career-oriented trainings, apprenticeships, trade-building courses, university preparation programs, technical and professional programs, and partial and some full degree academic programs.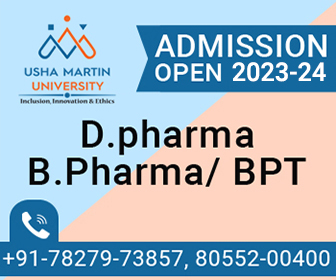 Conducted through using latest instructional and training technologies, real world applications, and interactions with industries in various fields, these career-building courses are most suitable and beneficial to high school leavers, fresh graduates or postgraduates, working professionals at lower hierarchic levels, businesspersons, unemployed adults, housewives, and so on. Selection of any such programs is made based on the objective of the student, whether he/she wants to get prompt employment in the interested industry or like to pursue higher education at university. The most common credentials given by these career colleges in Canada are an array of certificates, diplomas, partial or some full academic and applied degrees, university preparation certificates, postgraduate diplomas, and even bachelor's degrees in some fields. The duration of courses of these career colleges varies from few months to one year, and from two to three years, depending upon the type of courses. The tuition fees of these courses range from $5,500 to $15,000 annually, as per the selected course and its time-duration of completion.
List of Career Options in Canada
Well-established and fast booming career colleges in canada are internationally famous for offering over 8000 career courses in a rather wide range of technical, business-related, professional, and other prolific disciplines. At present, there are around 1000 career colleges in canada, the bulk of which are run by the private institutions. Again, the majority of these career colleges in canada for international students are well-established in the educationally well-developed provinces of Ontario, Alberta, British Columbia, and Quebec. All internationally reputed and top canadian career colleges have the credit of enticing around 5000 international students every year from countries worldwide.

In general, the technical, trade-related, and professional fields covered by the world-class courses of the top career services colleges of Canada, are related with the following broad streams:
Business, Economics, and Administration
Information Technology
Healthcare
Engineering & Technology
Fashion
Tourism and Hospitality
Aesthetics and Beauty Services
Food and Beverage Studies

Biological & Life Sciences
Languages & Literature
Legal Studies
Art and Design
Animation & Multimedia
Mass Communication & Journalism
Accounting & Commerce
Advertising

Business Marketing
Humanities and Social Sciences
Energy
Agriculture and Agro-food
Environment and Ecology
Health and Human Services
Social Services
Lastly, the following list of career colleges in canada, encompasses the most of the best and internationally popular ones, for conducting courses in most of the above-mentioned disciplines:
Seneca College, Ontario
Vancouver Career College
Niagara College
FANSHAWE College
Montreal International Language Centre
Stratford Career Institute
CDI College
LaSalle College
SAIT Polytechnic
British Columbia Institute of Technology

Algonquin College
Selkirk College
Brighton College
Canadian College
Douglas College
Humber College
Alexander College
Inter-Dec College
Reeves College
EC Language Centres

The Language Gallery
George Brown College
Red River College
Sheridan College
Yukon College
Centennial College
Lambton College
Lakeland College